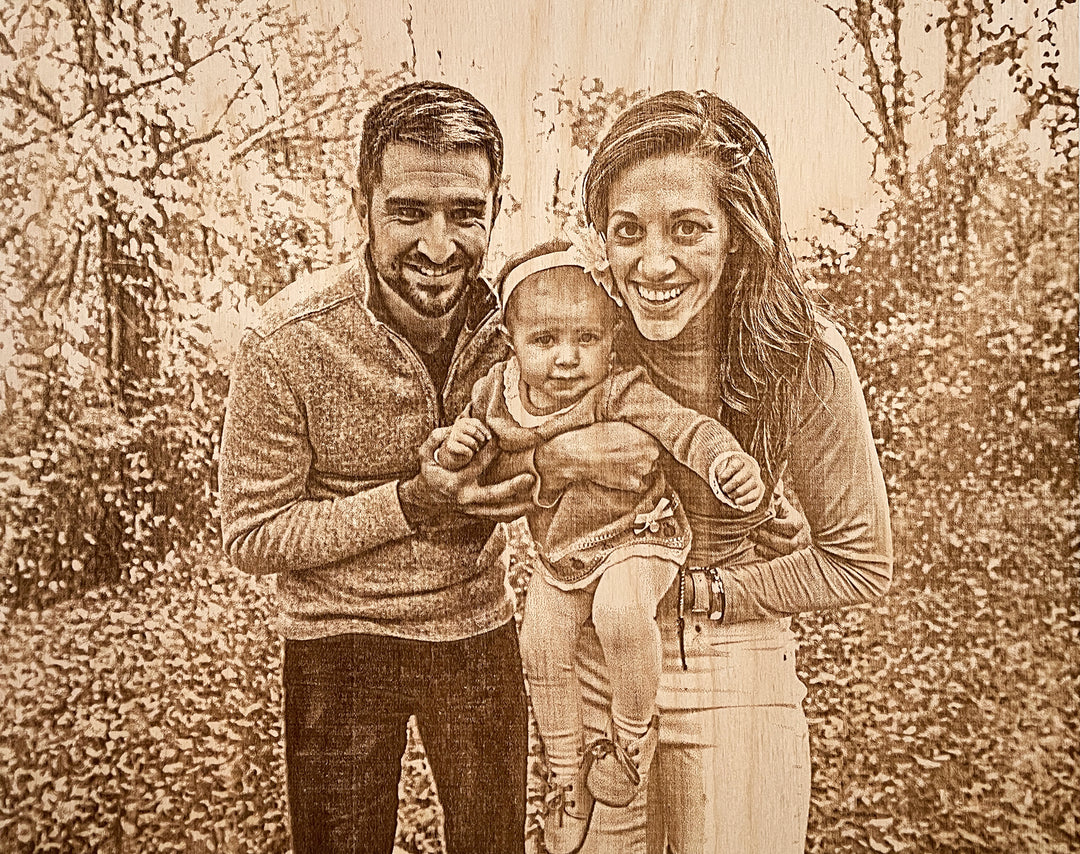 Welcome!
Thank you for visiting Refracted Rose! My name is Bre, and I am the founder. I was born, raised, and currently living in New England. My family and I live in Massachusetts, where I discovered my love for unique wood working.
How it all started:
A graphic designer by trade, life and bit of chance redirected my focus, and I was able to combine the idea of designing and crafting art off the screen. I love the tangibility and permanence a piece of physical art you can touch, and hold can bring life to a room. In 2016, I bought my first laser machine and immediately fell in love with the exploration and design process of natural materials. Conquering or sometimes enhancing the natural imperfections of the materials into something of a different kind of beauty that can bring timeless enjoyment became my passion. My purpose. 
A Redirection
Over the years I've perfected my process through trial and error making many kinds of artwork. This exploration finally led me to my core offering: Unique, customized portraits laser-engraved in elegant Baltic Birch and other natural materials to enrich the ambiance of your home or office with cherished memories.
Our commitment to offering timeless, personalized pieces of art without impacting the environment is demonstrated by giving back to the earth, what we take. With every purchase, we support climate solution organizations that focus on offsetting carbon footprint and planting trees. Learn more about how we give back here.